Illinois Lake & Pond Management
You have finally found your local source for Illinois pond and lake management. Aquatic Control is dedicated to servicing the Illinois Region. Our staff of Aquatic Biologists are available to assist with Vegetation Management, Fisheries Management/Fish Stocking, Fountains/Aeration, HAB Management, and so much more. If you are a pond or lake owner looking for a pond service company nearby to "take control" of your water body, look no further. You paid to live on the water…Start Living! 
Special Announcement For Illinois Customers
**We have purchased a new/larger location to better serve our existing and new Illinois customer base.  On July 1, 2022 Aquatic Control will move our Illinois office to: 105 North Old Route 66, Williamsville, IL 62693.  As we update the new facility while in the midst of our busy season (yikes!), as we make this transition into our new space, please be sure to call us and make an appointment prior to showing up at our Illinois office location.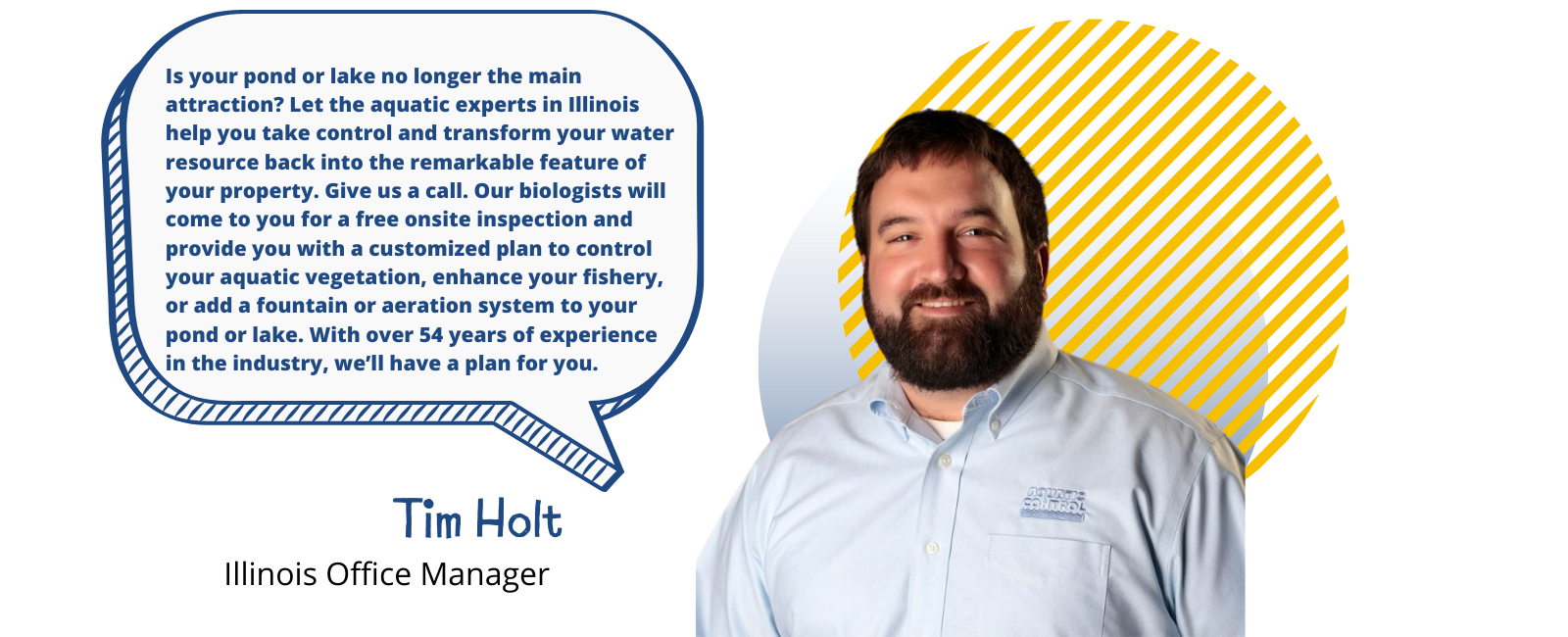 Since 1966, Aquatic Control has been providing high quality products, services, and staff for managing lakes, ponds, and other water resources. Our professional staff includes: fisheries biologists, factory trained fountain specialists, and licensed aquatic applicators. Our services include vegetation management plans, treatment programs, fountain/aeration system installation, fish population surveys and mapping.
Click To Watch A Video From Our Pond & Lake Management Series
Join a growing social group of
Pond Owners
Fishermen
Water Enthusiast
in a growing social community!