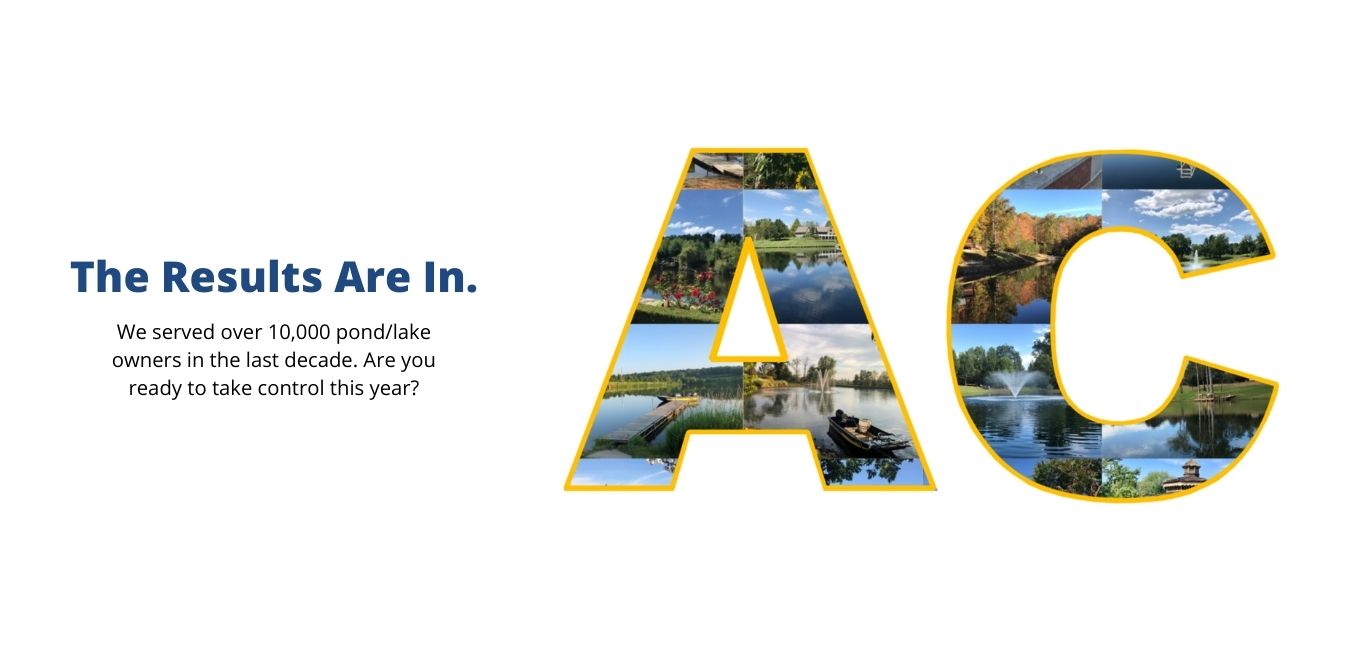 "It's been 8 days since you were here to treat our pond. I just want to let you know how great it is to be able to see ripples on the water! Especially with the evening sun on it like right now. I'm glad we made the decision to have it done professionally. Thanks to Aquatic Control for a good job!"
"Our ponds are now the best we've seen in years. Thanks Aquatic Control for your professional and knowledgeable assistance in ridding our HOA of crested floating heart."
"Our residents vocalized praise of how much better our water looked than adjacent lakes that certainly need your team's quality performance…we thank you for making us stand out, please let the team know they are front of mind when residents drive out and return every day."
"I received awesome service and my pond looked awesome all year.  My pond was horrible looking with algae and over growth because it was never treated. Last year with Aquatic Control, neighbors said it looked awesome, the best it ever has, said they want to keep it that way so offered to help me pay for maintenance this year"
"I have received so many compliments on how well the pond was taken care of this year with no algae growth. I have worked with 3 different companies in the last 3 years and every one of them failed where you have succeeded. I definitely want to continue our relationship with your company over the coming years."
Fred Klemp - Director of Facilities
"Thank you for the quick service the lake looks 100% better already give your guy a pat on the back he was very diligent and did a great job. I am happy to be back with Aquatic Control."
"You did an outstanding job last year with no return growth. I was so impressed with your results and service please feel free to use me as a satisfied customer reference!"