THE ULTIMATE CATTAIL SOLUTION
If you are a pond owner or live around a lake, you most likely know what cattails are. If you have been struggling to control cattails or even if this is your first time looking for management options, look no further. We are excited to bring you the Ultimate Cattail Solution. The combination of Clearcast and SePRO MSO is extremely effective in getting rid of cattail stands. These professional products are packaged in 8oz containers making measuring and mixing easy. Simply apply the solution to actively growing plants and sit back and watch these products go to work. Order the combination here.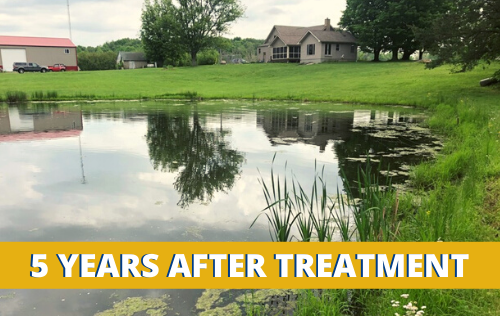 Finally a Cattail treatment that has
staying power!
WHY IS THIS COMBINATION THE ULTIMATE CATTAIL SOLUTION?
Unlike other glyphosate products, Clearcast provides a selective management option for cattails.  The selectivity of Clearcast makes it ideal for use around aquatic areas and removes the concern of overspray.  This solution provides systemic activity killing the plant and root system.  Not only will this solution stop the growth of the plants quickly, it will fully break down the plants as food and energy reserves are exhausted.  The end result is selective, long term control of cattails!
Allow cattails to grow over 12-24 inches in height, then apply the following. Mix 2 ounces of Clearcast, and 2 ounces of SePRO MSO per gallon of water. Spray this mixture onto cattails on a sunny day. Avoid applying on days with rain in the forecast. Reap the benefits.